LA Chargers News
NFL.com's Bucky Brooks is way off with Chargers' biggest needs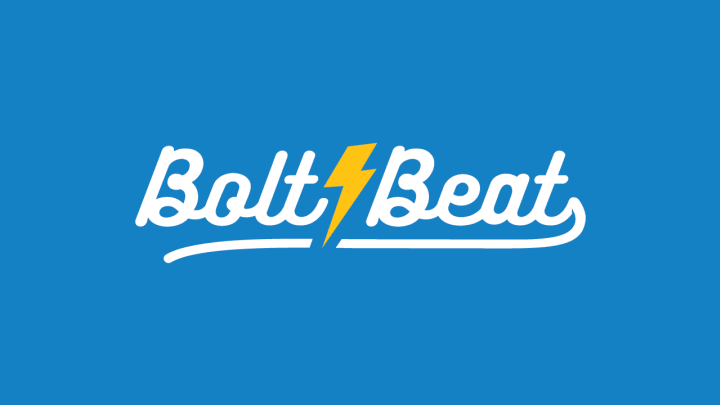 Feb 22, 2017; Carson, CA, USA; Los Angeles Chargers coach Anthony Lynn addresses the media at press conference at the StubHub Center. Mandatory Credit: Kirby Lee-USA TODAY Sports
Feb 22, 2017; Carson, CA, USA; Los Angeles Chargers coach Anthony Lynn addresses the media at press conference at the StubHub Center. Mandatory Credit: Kirby Lee-USA TODAY Sports
Following free agency, we've been dissecting the roster daily and figuring out what the Chargers' top needs are. While many fans look at things differently, especially when it comes to draft prospects, it's fair to say that we all agree on what positions need to be addressed.
The Chargers' top three needs are offensive line, defensive line/edge and safety. The order varies depending on which fan you talk to, but those three positions consistently have been brought up as the team's three biggest needs (Note: The DL is not necessarily a weakness, but DT Corey Liuget has underperformed as of late, NT Brandon Mebane is on the wrong side of 30 and unless the Chargers come to terms on a long-term deal with Melvin Ingram, he is only on the roster for 2017 after being given the franchise tag).
Looking past those three positions, cornerback is considered a need due to Jason Verrett's injury history and the lack of a No. 3 corner, while wide receiver is a bit of a wild card.
But only one of those positions listed above makes NFL.com's Bucky Brooks' list. He says the Chargers' top needs are safety, linebacker and running back. Here's what Brooks had to say:
"New defensive coordinator Gus Bradley wants to implement a single-high-safety scheme that puts a lot of pressure on the free safety to act as a true center fielder. Ohio State's Malik Hooker is the ideal candidate for the job, but he might not be on the board when the Chargers pick on Day 1. Thus, the Bolts could target an underrated rover like Utah's Marcus Williams, Texas A&M's Justin Evans or Boston College's John Johnson on Day 2."
Okay, I agree with this to an extent. The Chargers re-signed Jahleel Addae to a four-year deal, but they could use some much-needed help alongside of him. LSU's Jamal Adams (first choice) or OSU's Malik Hooker fills a need, but if they aren't available (which is very possible), the Chargers can still find a stud safety outside of the first round. Even so, safety is the third-most important need on my list.
But then Brooks went on to say this:
"At linebacker, the Chargers could use a rugged defender to play alongside Denzel Perryman (if Jatavis Brown isn't viewed as a long-term solution as a starter). Ohio State's Raekwon McMillan or Florida's Alex Anzalone would make sense on Day 2. The team also could target a tackling machine like Michigan's Ben Gedeon or Clemson's Ben Boulware in the later rounds. The team needs a change-of-pace back behind Melvin Gordon. This would appear to put Toledo's Kareem Hunt and Clemson's Wayne Gallman in the conversation as RB2 candidates."
Waaat? First off, how is linebacker the second-most important need? Second off, how is Jatavis Brown not viewed as a long-term solution as a starter? I'm all for adding a special talent like Alabama LB Reuben Foster (if he passes his medicals), especially in a scheme that uses several linebackers, but linebacker shouldn't be a top-three need, which is the point of this article.
As for Brown, the Chargers' 2016 fifth-round pick, he was a gem who gave the Chargers' defense a boost with his electrifying and speedy play. After replacing Manti Te'o, who tore his Achilles in Week 3 of last season, Brown led the entire defense with 79 combined tackles, as well as finished third on the team in sacks (3.5) and second on the team in forced fumbles (two).
In general, the Chargers have Brown, Denzel Perryman, Korey Toomer, Kyle Emanuel, Joshua Perry and Nick Dzunbar at their disposal, and four of those six are on the roster for at least two more years. Melvin Ingram and Jerry Attaochu will likely play the Leo in Gus Bradley's scheme, but even Ingram has the versatility to move around on defense, giving the team more flexibility. Even though the linebacker corps is young and talented, health has gone against two of the starters. Brown played just 12 games last season, while Perryman failed to play a full, 16-game season for the second straight year. Emanuel played in all 16 games, with Toomer (13 games, eight starts) signing with the Chargers midseason and Perry mainly playing on special teams.
More from Bolt Beat
I'm not going to get too heated on the running back position, which was the third biggest need for the Chargers, per Brooks. The Chargers have their workhorse in Melvin Gordon, but there are question marks behind him. New HC Anthony Lynn helped lead the Bills to the top rushing attack two years in a row (2015-16) as the team's running backs coach and offensive coordinator, so expect him to rely heavily on the run in 2017. Andre Williams, Branden Oliver, Kenjon Barner and Kenneth Farrow all have some potential, but they may not be on the roster come Week 1 of the regular season.
With that said, I think the Chargers should draft a running back, but if we're strictly talking about top needs, this isn't one. Unless a player like Dalvin Cook, Alvin Kamara, Joe Mixon or Samaje Perine falls, I wouldn't expect the team to draft one high. A player I'd love for the Bolts to target in the fifth or sixth round: San Diego State's Donnel Pumphrey. Restricted free agent Mike Gillislee would have been a good complement to Gordon, but the Patriots just made an offer for the former Bill (make it stop!).