Welcome to Bolt Beat, the Los Angeles Chargers news and opinions site brought to you by the FanSided Network. Bolt Beat is dedicated to providing top-notch Chargers news, views, and original content. This site also serves as a community for like-minded fans to come together to catch up on the latest news and to discuss their passion.
Meet the Team
Typical sports nut. My work can be found at Fansided, The Daily Press or whoever needs freelancing. Contact: Jason.Reed@Fansided.com
A kid from Jersey who loves to write and talk sports, politics, and everything else. I can't shut up.
Full time student, full time sports fan. Undergraduate student at UConn, Class of 2022. Fell in love with the Chargers because of Phil, LT, and Gates. Also a die hard Yankees fan (raised in New York) and LeBron enthusiast. Always open to discussion of sports in general, especially the Bolts, Lakers and Yankees.
Sean is a recent college graduate of Rutgers University with his sights set on grad school. He has played sports (primarily baseball) his whole life and still does to this day. He's extremely knowledgeable about the games of baseball and football and hopes to share that knowledge with as many people as possible. Personal site is "Resurgent Sports." Make sure you check that out as well.
University of Utah Graduate. School Counselor. Lifelong Chargers fan living in the Fresno, CA area.
Huge Chargers fan from New Jersey. I graduated from Seton Hall University, where I majored in Sport Management with a minor in Sports Media. I am very passionate about the Chargers and hope to provide great content for our readers.
I am a medical student at the Keck School of Medicine of USC from Armuchee, Georgia. Outside of being a Fansided Contributor, I am a Researcher on Parkinson's Disease, an avid runner, and an associate contributor for the COVID-19 Literature Surveillance Team.
Financial Management student at Tec de Monterrey. Big LA Chargers and Yaquis de Obregon fan. Love football, soccer, baseball and Star Wars.
Charger fan from Las Vegas Nevada... unfortunately.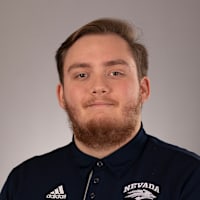 Undergrad Journalism student at the University of Nevada - SID for Nevada's Cross Country & Track team - Chargers & Yankees fan - Lover of all sports
Contributing writer for "Lake Show Life" and "Bolt Beat"
Write for Us
We aren't called FanSided for nothing. Our network of sports, entertainment and lifestyle sites are powered by fans that want to cover their passions! Whether you are just looking to get your start in online media or you want to contribute to your favorite site as a hobby, FanSided wants to hear from you.
Whatever your goal, FanSided can help your voice be heard. If you are interested in writing for any of our sites, please be sure to check out our openings page and submit a proposal.
About FanSided
The idea of FanSided was born in 2007, when two brothers felt that their favorite team, the Kansas City Chiefs, was being under-covered by the mainstream media. Taking matters into their own hands, they launched Arrowhead Addict, a move that would spawn the creation of FanSided in 2009, a network of over 300+ fan-powered unique sports, entertainment and lifestyle sites dedicated to team-specific, sport-specific, genre-specific, and fanbase-specific coverage.
From sports, movies and TV to lifestyle and tech, FanSided has you covered.
Advertise/Contact Us
Let's stay in touch. If you'd like to advertise with us, partner with us or have feedback, please fill out our contact form.
Email us: boltbeat@fansided.com
Write us: Sportority Inc., 462 7th Avenue, Floor 4, New York, NY 10018
Legal Disclaimer