Chargers Draft
Bolt Beat Weekly Poll: Should Chargers go edge or safety in first round?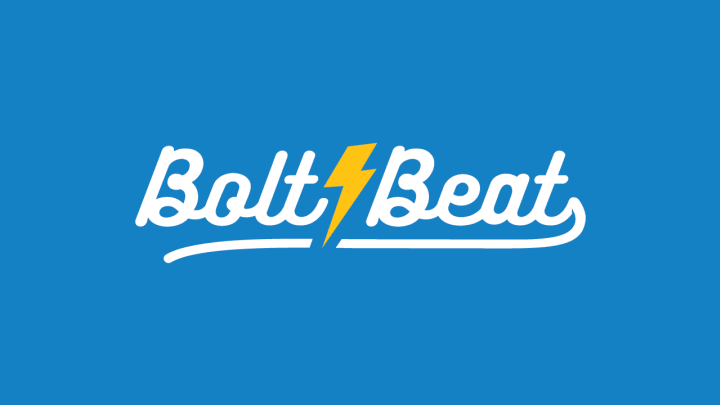 Dec 30, 2016; Nashville , TN, USA; Nebraska Cornhuskers quarterback Ryker Fyfe (17) throws the ball as Tennessee Volunteers defensive end Derek Barnett (9) defends during the second half at Nissan Stadium. Mandatory Credit: Jim Brown-USA TODAY Sports
Bolt Beat will do weekly polls on Twitter. This week we focused on which position the Los Angeles Chargers should target in the first round of the 2017 NFL Draft.
The NFL draft is fun. It's especially fun when your guy gets picked by your favorite team.
For the Chargers, their guy, Joey Bosa, was taken No. 3 overall in the 2016 NFL Draft. Despite early criticism (which included a very long holdout), Bosa went on to become one of the most dominant rookie defensive ends in the league. He capped off his season by winning the NFL Defensive Rookie of the Year award.
The Chargers hold the No. 7 overall pick in the 2017 NFL Draft. Picking in the top 10 for the second straight year has its benefits, as the Bolts will again have several exciting options to choose from. The question is, which route should they go?
The Chargers have huge weaknesses at safety and offensive line, but it's hard to argue against adding talent to the defensive line or receiver position. As bad as the offensive line has been, it's been stated by several scouts that no lineman is worth taking in the top 10 of this year's draft. If the Chargers were to draft a lineman, trading back for an extra second-rounder or third-rounder and taking a player like OT Ryan Ramczyk in the teens would be idealistic.
More from Bolt Beat
But it's hard to bank on the Chargers making a move. As for receiver, the Chargers have a No. 1 wideout in Keenan Allen, a No. 2 in emerging star Tyrell Williams and a speedster in Travis Benjamin, who was a free-agent acquisition last offseason. Unfortunately, Allen has missed 23 games over the past two seasons. Benjamin, who's confidence was clearly lacking, was also banged up last season, thus hurting his play. I'd put money on him bouncing back when Allen comes back.
But what about depth? Stevie Johnson, who's also missed several games since signing his three-year deal with the team in 2015, could be cut in order to create cap space. Dontrelle Inman, who had a solid season in 2016, is a restricted free agent. The Chargers could use another playmaker at the position regardless if they already have their starters in place. Corey Davis and Mike Williams are two players who have made their case to be picked in the top 10.
And while I would be super happy with a player like Davis, the Chargers should think about waiting until Day 2 or 3 for a receiver. Cooper Kupp, who I am also a huge fan of, or the versatile Curtis Samuel, who reminds me of Chiefs' Tyreek Hill, would be excellent selections.
That leaves us to defensive line and safety. Let's see which position the fans voted for:
Weekly Poll! Should Chargers go EDGE or SAFETY with first pick? (excludes trade downs)
— Bolt Beat (@BB_Chargers) February 15, 2017
Well, it's a bit of a landslide.
The latter is a bigger need. Jahleel Addae is an unrestricted free agent, and 2016 free-agent acquisition Dwight Lowery is still chasing down receivers from last season. Cardinals SS Tony Jefferson, who Pro Football Focus picked for the Chargers to sign in free agency, would be a major upgrade to the secondary but might be too expensive. Addae, a former undrafted free agent who finished the season with an 85.2 overall grade (seventh-best among free-agent safeties), per PFF, could come cheaper. Unfortunately, he's been hurt every season. He missed eight games last season, but he provided a spark when he returned to the field (and clearly PFF liked what they saw after ranking him as the 12th-best safety). He should be fine as a hard-hitting box safety in DC Gus Bradley's scheme.
But the Chargers still need another playmaker, and Ohio State's Malik Hooker and LSU's Jamal Adams are at the top of a deep class. According to PFF, Adams, who was a three-year starter for the Tigers, ranked fourth in the nation in run defense (83.1 grade) and coverage (89.0 grade) in 2016. He ranks ninth on PFF's 2017 draft board. Adams is the whole package, but there's a good chance he'll be gone before the Chargers pick.
Hooker, who is 11th on the big board, is considered a high-upside player with Ed Reed-like ball skills (seven interceptions last year). Hooker is a rangy defender who Bradley would love to have as the single-high safety in his scheme. So why the hesitation on taking Hooker? Well, he was only a one-year starter and is also recovering from labrum and hernia surgery.
There is another big problem: He can't tackle. He led the Buckeyes' defense with 14 missed tackles. He's still raw so there's room for improvement in that department. If the Chargers wait until the second round to grab a safety, Washington's Budda Baker would be an excellent choice if available. Bolts from the Blue's Kyle Posey makes a great case for Baker being the best safety in the class. So again, trading back for extra picks and taking Baker in the teens before another team steals him makes sense, too.
As for the defensive line, the Chargers have a solid group that features Bosa, but they might end up needing an edge rusher to replace Melvin Ingram. Ingram, who was part of our first poll, is rumored to be looking for top dollar. He's a great defender, but the Chargers shouldn't (and probably can't afford to) dish out all the money in the world for a player who only has 24.5 career sacks and never made the Pro Bowl.
If he ends up leaving, more fans would have likely voted for edge rusher. Like safety, it's a deep class for pass-rushers. Players like Stanford's Solomon Thomas and Tennessee's Derek Barnett might be the answer with the seventh pick. Thomas is a versatile athlete who can be moved all over the line while Barnett's production (33 career sacks, breaking Reggie White's record) speaks for itself.
Well, Chargers fans, who will it be?