Chargers Draft
Who should Chargers target with their second-round pick?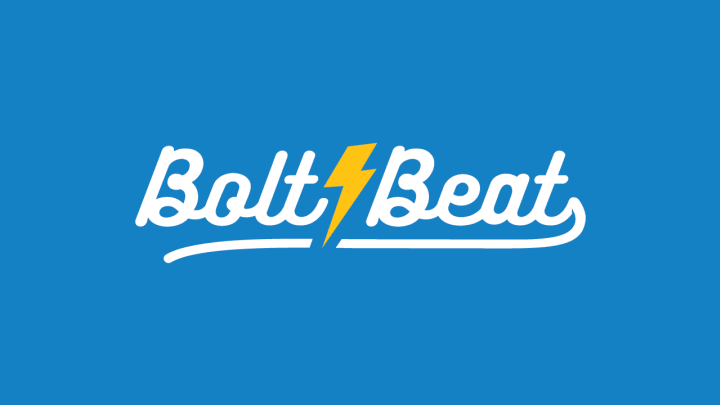 Sep 24, 2016; Tucson, AZ, USA; Washington Huskies defensive back Budda Baker (32) celebrates after a Arizona Wildcats fumble during the fourth quarter at Arizona Stadium. Washington won 35-28 in overtime. Mandatory Credit: Casey Sapio-USA TODAY Sports
The Los Angeles Chargers took Clemson WR Mike Williams with their first pick in the draft. Who should their second-round pick be?
The first round of the 2017 NFL Draft is complete.
Wide receiver wasn't the biggest need, but the Chargers got a good player in Clemson's Mike Williams. If you take into account the amount of injuries No.1 wideout Keenan Allen has suffered over the past few years, the underwhelming (and injury-riddled) performance of 2016 free-agent acquisition Travis Benjamin, as well as Dontrelle Inman being signed on for just one more season, it made sense to add another playmaker at the position.
Passing up quality defensive playmakers at No. 7 was worrisome, especially since the Chargers need safety and defensive line help, but the gamble paid off considering there's a ton of talent left on the board at those positions. Not only that, but a few linemen that were projected to go in the first round fell, too.
The Chargers hold the No. 38 overall pick. Who should they pick? Here's a list of players I believe the Bolts should go after:
Dec 3, 2016; Bowling Green, KY, USA; Western Kentucky Hilltoppers offensive lineman Forrest Lamp (76) celebrates his teams victory following the CUSA championship game against the Louisiana Tech Bulldogs at Houchens Industries-L.T. Smith Stadium. Western Kentucky won 58-44. Mandatory Credit: Jim Brown-USA TODAY Sports
Western Kentucky OG Forrest Lamp – The Chargers' biggest weakness on the roster is the offensive line. Unfortunately, the OL class is weak. How weak? Well, no offensive linemen were picked in the top 15, which has never happened before, per FOX Sports' Cameron DaSilva.
Lamp, who is arguably the best lineman in the draft, somehow fell out of the first round. If the Chargers want to keep an aging Philip Rivers upright, which has been a problem over the past several years, then Lamp should be the top priority. According to Pro Football Focus, Lamp allowed just three sacks, nine hits, 18 hurries and 31 pressures from 1,622 pass-blocking snaps over the last three years. He'd take over at guard, but he also has the versatility to move around the line. He would be considered a steal No. 38.
OL option #2: Alabama OT Cam Robinson
Washington S Budda Baker – What's the second-biggest weakness (based off last year's play)? Well, if you guessed safety, you are correct. The Chargers were one pick away from landing top-ranked safety Jamal Adams, but the Jets snagged the former LSU Tiger (what bad guys they are). Despite my infatuation with Adams, the Chargers were better off waiting on a safety until Day 2 or 3.
Luckily, several stud safeties are still available (which makes the selection of Williams better)–and Baker is one of them. Baker's size (5-foot-10, 195 pounds) is the only knock on him, which is likely the reason why he's falling; but the Chargers should pounce on the opportunity to draft him if he's still on the board. Baker's not a turnover machine (five career interceptions and three forced fumbles in three years at Washington), but he can cover and tackle. Also, he has the versatility to play as a single-high safety, line up in the box or man the slot, which is a trait that will catch GM Tom Telesco's eye. The Chargers won't regret taking an explosive playmaker like Baker, who can start Day 1.
S option #2: Connecticut S Obi Melifonwu
Washington CB Kevin King: The Chargers have two elite corners in Casey Hayward and Jason Verrett, but the latter has failed to stay on the field (24 missed games). Also, the lack of depth behind those two is concerning, as the departure of Brandon Flowers leaves the team without a clear-cut No. 3 (a starter's position now).
The Chargers added a playmaker while finding an insurance plan for Allen at the same time when they drafted Williams, and they could do the same here for the CB position. King's size (6-foot-3), speed (4.43 40-yard dash) and athleticism is very appealing. More importantly, he was very productive over his four-year career at Washington, finishing with 164 total tackles, 22 pass deflections, six interceptions and two forced fumbles. He shined in the passing game, as he didn't allow a single touchdown in 2016 and just one in his last 28 college games, per PFF.
It was surprising not to see King's name called on Day 1, as he was mocked to teams like the Dallas Cowboys and Seattle Seahawks at the end of Round 1 several times. King isn't perfect, but he's a talented prospect with a ton of upside who could contribute right away. I can see DC Gus Bradley whispering in Telesco's ear telling him to draft this guy.
CB option #2: Colorado CB Chidobe Awuzie
Michigan State DL Malik McDowell: The 6-foot-6, 295-pound McDowell is a beast and one of the most talented prospects in the draft. Why hasn't he been picked yet? He has red flags. Whether or not he's actually lazy, which has been perceived by scouts, or was just tired of being double-teammed because he was the only stud on the Michigan State defensive line is a big question. What concerns me more is the reported bad interviews he gave during the draft process.
McDowell isn't a "Tom Telesco guy," but can the Chargers really afford to pass up McDowell, a player who showed flashes of dominance, especially when the interior defensive line is a need? I don't think this will be the pick, but it's worth noting that there's a decent drop off from McDowell to the next interior linemen after him.
DL option #2: Michigan DL Chris Wormley
Wild cards: 
1. Utah FS Marcus Williams: I've been high on Williams since day one. The 6-foot-1, 202-pounder is a playmaking free safety who totaled 10 interceptions over the last two seasons. In 2016, Williams graded out as PFF's third-best safety in college football. Despite finishing with the second-highest tackle efficiency against the run among all FBS safeties last year, per PFF, he'll need to clean up his technique in order to thrive at the next level.
Not only did Williams shine on the playing field, but he showed off his athleticism at the NFL Scouting Combine. He was a top performer in the vertical jump (43.5-inch vertica), the broad jump (10-foot, 9-inch jump), 3-cone drill (6.85 time) and 60-yard shuttle (11.62 time). I don't think he'll last all the way to the third round, so if the Chargers want him, they'll likely need to spend a second-round pick on the former Utah Ute.
2. Edge rushers Derek Rivers/Jordan Willis: Rivers is a football player with a high motor. The small-school player out of Youngstown comes with high-level production and elite athletic traits. He finished with the second-most sacks (14) in the FCS in 2016. Rivers' level of competition is a concern, but the 6-foot-4, 248-pounder has a high ceiling.
Willis is another high-energy guy who comes from a small school (Kansas Sate). He had solid production and finished with 80 total pressures, second-most in the country, per PFF.
@KStateFB #JordanWillis was combine King but backed it up with 39 str.starts; and 21 sacks and 7 FF the last 2 years. Consistent max effort pic.twitter.com/G48P43mQyD
— Brian Baldinger (@BaldyNFL) March 26, 2017
And like Rivers, Willis was a top performer in four combine events, including having the fastest 40 time (4.53) among linebackers. Telesco wants more fourth-quarter sacks, and these guys will give it to him.
Overall, it may not be flashy, but I think OL will be the pick due to the fact that both Lamp and Robinson are still available. The Chargers could possibly be thinking about trading up for Lamp, which I wouldn't have a problem with.
Baker would be a stellar pick, but the safety position (and corner position for that matter) is deep. The Chargers could still get a starting safety/corner with their third pick. As for an edge rusher, I'm all in for a player like Willis or Rivers, but the Chargers might address those other needs first.