Can the Chargers live up to the hype?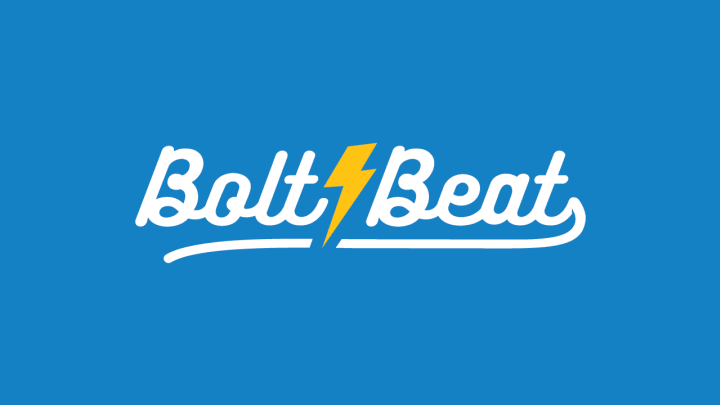 Kirby Lee-USA TODAY Sports /
I know it may sound weird to some people asking if a team that went 5-11 and is relocating after over 50 years in a city will live up to hype. But that's where the Los Angeles Chargers have positioned themselves. With a strong offseason and many injured players back in the fold, the Bolts have become a topic of conversation. Let's see if the hype is warranted.
The Chargers have become one of the trendiest picks to make the playoffs and possibly win the AFC West. This comes after two season of nine total wins and two top-7 draft picks. Many NFL analysts from all sources (ESPN, NFL Network, Bleacher Report) have pegged the Chargers as a team with enough talent to make a run. At first, the predictions were few and far between and often marketed as "bold." At this point, it's almost commonplace to have the Chargers as playoff dark horses and most underrated team.
The Chargers do have a franchise quarterback, which is always step number one for me when determining if teams can make the postseason. Sure, teams without one can make it, but an extraordinarily strong supporting cast and weak division are reasons for those outliers. The Houston Texans are the first team to come to mind. Philip Rivers is still a top-10 quarterback in terms of talent in many peoples' opinion. But the Indianapolis Colts haven't made the playoffs in two years and they have Andrew Luck at quarterback. Clearly the passer being a superstar isn't the only thing we need.
The Texans and Colts differ in two major ways: offensive line and defense. The Colts have one of the worst offensive lines in the league, in terms of pass and run blocking. They also have a bottom-tier defense. Not even Luck can salvage that, though eight wins almost all by himself is fairly impressive. The Texans have a decent line and running game. Their defense is among the top five in the league, which is why they were able to win their division. Keep in mind, the race for the division was still close with the Colts and Tennessee Titans (who also have a franchise QB, but not as talented elsewhere).
Now, the Chargers do not have a top offensive line, but they have put a lot into protecting Rivers this season. They drafted two interior lineman in the first three rounds and signed Russell Okung to protect the blindside. That line will look a lot better this year and should at least avoid being a bottom-feeding line.
Next up is the defense. The recently re-signed Melvin Ingram and 2016 DROY Joey Bosa look to earn that reputation. Joined by a feisty group of linebackers and a secondary that looks scary in their own right if they can stay healthy, this defense looks to be an up-and-coming unit.
Finally, it doesn't hurt to have offensive weapons to surround your franchise quarterback. Rivers has one of the most talented groups of receivers and tight ends he's ever had. Pair that with Melvin Gordon, and you have what looks to be one of the best offenses in the league, at least in terms of firepower.
While the Chargers have all the necessary pieces and components to live up to any of the preseason hype they are garnering, one thing must remain clear: they will need as much luck as they need talent. They need to keep their players on the field, which has been the ultimate struggle for this team for a long time now. If they are able to limit injuries, I truly believe this team has enough to keep up with nearly everyone in the NFL.
Many Chargers fans, including myself, have been happy with the increasing amount of publicity this team has been getting due to it's prime dark-horse candidacy. Nowadays, I can't go more than a couple days without seeing the Chargers being praised for talent or decisions they have made, etc. But there is one thing that causes concern for me. While it originally started as a few analysts saying the Chargers have more talent than people realize or that they could be a lot better this season, it's escalating to people giving them division crowns, breakout players, etc. While that is all great, I get a little deja vu from all this.
Orlando Ramirez-USA TODAY Sports /
Turn back the clock to a year ago. The Jaguars signed Malik Jackson and Chris Ivory, drafted Jalen Ramsey and Myles Jack. Blake Bortles had a very good sophomore campaign. Allen Robinson was becoming quite the receiver. Everything looked to be falling into place. The Jags were getting praised as the most-improved team. Bortles was going to break out. The defense was going to finally come together. They were winning the division and making the playoffs. And what happened? Three wins and 13 losses, one of which came to the Chargers.
More from Bolt Beat
Now, I realize these Chargers are different than the 2016 Jaguars. The players, especially at the more important positions, are much more proven. The coaching staff has much more experience (except at head coach) and they have been much more competitive. Toss in all of their meltdowns and blown leads, and this team was much better than 5-11. Improvement is expected, especially with the talent they added. But a rookie head coach and a relocation (which has been fairly smooth thus far) can't be cast aside. Injury history is a valid question mark as well.
Can this team finally step up and live up to their talent? They haven't been able to for awhile. Will they be this year's Jaguars? I doubt it. Five wins seems like an absolute worst-case scenario. Eight or nine wins seems a lot more likely. Is that living up to the hype? At this point for the Chargers, it almost feels like playoffs or bust. Pro Football Focus has the Chargers as the No. 4 team in the AFC with a 10-6 record, a game behind the Oakland Raiders and a game ahead of the Kansas City Chiefs. That seems reasonable, but the Chiefs are much more proven and consistent than the Bolts have been recently. All this talk will finally come to fruition when the Chargers open the season at Denver on September 11.