How the Los Angeles Chargers can win free agency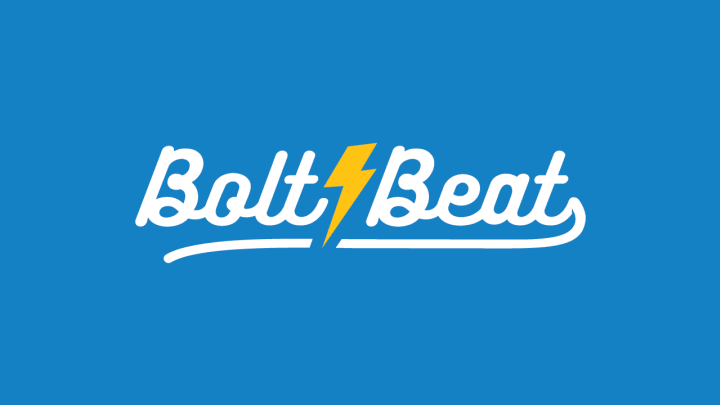 Nov 24, 2016; Arlington, TX, USA; Dallas Cowboys guard Ronald Leary (65) in action during the game against the Washington Redskins at AT&T Stadium. The Cowboys defeat the Redskins 31-26. Mandatory Credit: Jerome Miron-USA TODAY Sports /
Oct 30, 2016; Denver, CO, USA; San Diego Chargers outside linebacker Melvin Ingram (54) during the second quarter against the Denver Broncos at Sports Authority Field at Mile High. Mandatory Credit: Ron Chenoy-USA TODAY Sports
1. Re-sign/tag top pass-rusher Melvin Ingram
Oh look! The Chargers are already ahead of the game. Checkmate.
2. Sign Kelvin Beachum to be the starting LT
It seems rare that a starting left tackle who's only 27 years old is on the open market, but a poor 2016 season put Kelvin Beachum here. Beachum, who played under former Jaguars HC Gus Bradley (now DC for the Chargers), was given his worst grade of his five-year career by Pro Football Focus. In his defense, he was coming back from ACL surgery and played next to former disappointing first-rounder Luke Joeckel, who's also a free agent.
Now more than a year removed from the injury, Beachum, who was a solid LT for the Steelers prior to last season, could be looking toward a bounce-back year, and Telesco just so happens to be good at finding those bounce-back guys at a good rate (Hayward and Robinson can vouch for me). It's time to move on from a banged up King Dunlap, and the Chargers can get Beachum well below market value and reap the benefits (an incentive-laden two-year deal like the one Dunlap got when he first joined the team feels right). Riley Reiff, 28, is a decent option who's been more durable than Beachum over the years, but he could cost the Chargers a pretty penny with his versatility to play on either side of the line.
3. Sign Ronald Leary OR Larry Warford to fill in at guard
RG D.J. Fluker was shown the door on Tuesday. LG Orlando Franklin is still on the roster, but he isn't a good starter despite being paid like one. Telesco swung and missed with Franklin in 2015, which could scare him off, but that's the risk of free agency: It happens all the time.
Perhaps you're still reading my overly long article on free-agent linemen, but in said article I explained why Cowboys LG Ronald Leary was the perfect man for the job. If the Chargers can bring in Beachum on a friendly deal (which is possible), they'll have the chance to get Leary, a top-notch run blocker who also didn't allow a sack all season, per PFF. The soon-to-be 28-year-old could have been a product of a great offensive line in Dallas, which could knock his price down compared to the younger Larry Warford, my 1b. Leary isn't that high on NFL.com's free agents list (No. 47), and maybe it's because of a deep pool of guards; but if it helps the Chargers get him at a cheaper price, I'm all for it. (Note: Packers' T.J. Lang, 29, is another veteran who's been dominant at his position and if not looking for top dollar, he's a prime candidate).
4.  Make a run for SS Tony Jefferson
The most important step the Chargers need to make in FA is addressing the offensive line. Scouts have noted that it's a weak OL class this year. If they sign the players mentioned above in free agency, the Chargers should feel pretty good about where they stand.
The Chargers' other weakness is at safety–and there just so happens to be a great one on the market. If they come away with reasonable contracts for the offensive linemen, they could have money for Tony Jefferson, the Cardinals' standout strong safety who led his team with 96 combined tackles. The 25-year-old is a consistent playmaker who would immediately upgrade the back end of the Chargers' D. The top-rated safety on the market (who happens to be from San Diego) is reportedly looking for $9 million per year.
5. If Jefferson prices himself out, settle for Jahleel Addae
Jahleel Addae, PFF's 12th-best safety last season, was our No. 2 priority among the Chargers' unrestricted free agents. Jaguars safety Johnathan Cyprien is another option as a box safety, but last season was his only good year.
UPDATE: Chargers re-sign Addae to four-year deal
6. Sign Rex Burkhead to replace Danny Woodhead
The Chargers need a third-down specialist who can bail out QB Philip Rivers, so sign me up for a younger and more durable Danny Woodhead. Rex Burkhead, 26, barely has any tread on the tires. Despite a small sample size, he flashed talent. He's an elusive runner who can make defenders miss (averaged 4.6 yards per carry last season with the Bengals). He also has the versatility to line up in the slot, which would create mismatches all day long.
Head coach Anthony Lynn, who used multiple running backs in Buffalo last year as the team's offensive coordinator, is going to need more playmakers at the position with just Melvin Gordon and Kenneth Farrow currently on the roster. Branden Oliver (RFA) and Andre Williams (ERFA) should return, but Burkhead will still be very useful in a Lynn-Ken Whisenhunt offense. I'm comfortable giving a potential gem like Burkhead a bit more money than what it would have costed to keep Woodhead.
7. Sign former Bills slot CB Nickell Robey-Coleman to shore up secondary
With Flowers' release, the Chargers need help at corner, specifically in the slot. They have two Pro Bowlers in Verrett and Hayward and a potential playmaker in Trovon Reed, but that's it. Bills CB Nickell Robey-Coleman was (surprisingly) released on Monday and has ties with Lynn, who was the Bills' OC and interim HC last season. As noted by Pro Football Focus, Robey-Coleman allowed a passer rating of 74.86 in the slot, second-best for a nickel corner. A one-year deal seems reasonable.
8. Sign Jared Odrick for DL depth
Getting Bradley a player who's familiar with his defense is smart, especially when that player adds much-needed depth on the defensive side of the ball. Jared Odrick, a former first-round pick by the Dolphins, signed a five-year, $42.5 million deal with the Jags after a solid career in Miami. Odrick led the Jaguars in sacks (5.5) in 2015, but injuries hurt him last season (missed 10 games and finished with one sack). Odrick was released in February because of money obligations and, according to ESPN's Michael DiRocco, he wasn't a good fit for Tom Coughlin's team.
Odrick has the versatility to play defensive tackle and base end in Bradley's scheme. Getting him on a cheap one or two-year deal shouldn't be difficult, and he'll be a good addition to the Chargers' pass rush (35 total sacks, tied for 14th-most in the league in 2016).
9. Sign Rhett Ellison as a run-blocking TE who can help on special teams
The Chargers have Antonio Gates and Hunter Henry, but the rest of the tight ends that were on the roster last season are free agents. Rhett Ellison, 28, spent his entire five-year career with the Vikings. The 6-foot-5, 250-pounder is one of the better run-blocking tight ends in the game and also has the versatility to play fullback. Lynn would love to add another body to jumpstart the running game.
More importantly, Ellison can help out on special teams, too, where he played 40 percent of snaps last season, per ProFootballReference.com. We all know the Chargers need some players to help open holes for the returners. Plus, he has connections with Chargers ST coach George Stewart, who spent the previous 10 years as the Vikings' wide receivers coach.
Overall, you're spending a little bit more for an offensive lineman, but the rest are a mix of bargain free agents that help improve the team.