LA Chargers News
Chargers 2016 position grades: Special Teams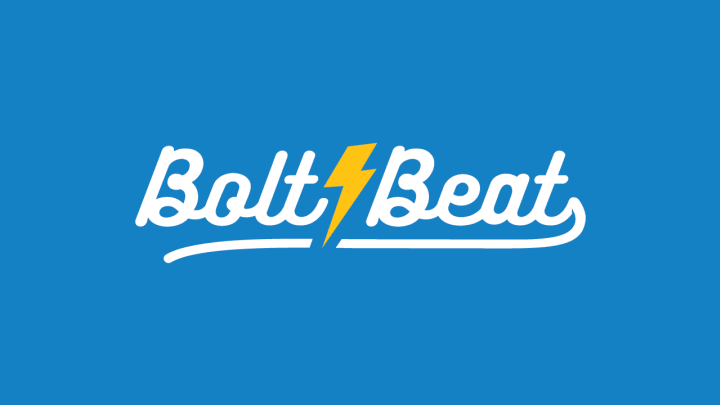 October 9, 2016; Oakland, CA, USA; San Diego Chargers punter Drew Kaser (8) and kicker Josh Lambo (2) react after a missed field goal attempt fumbling the snap during the fourth quarter against the Oakland Raiders at Oakland Coliseum. Mandatory Credit: Kyle Terada-USA TODAY Sports
The Los Angeles Chargers' 2016 positional grades are about to be wrapped up but first, there's one more position to look at. I have graded all players on both sides of the ball in this series and today, I conclude the series by looking at the special teams unit.
Often a forgotten piece, it takes good special teams play to contend in the NFL. It's an area the Chargers have struggled with in recent years and that's why the team chose to hire George Stewart—a long-time wide receivers coach—as the team's new special teams coordinator.
Stewart is old school. His career started as a special teams coordinator on the staff of Chuck Noll with the Pittsburgh Steelers. He's going to bring an element and grit and discipline to the special teams in Los Angeles. But that's next year. We're here to talk about last year.
Josh Lambo
Chargers kicker Josh Lambo has been incredibly consistent in his first two years with the team. Consistent in terms of his statistics.
Lambo has attempted 32 field goals in each of his first two seasons and he's made 26 in each of his first two seasons. The major difference in 2016 was his lack of success from outside of 50 yards. In 2015, Lambo went 4-of-5 from 50 yards or more. Last season, he was 0-for-3.
He also missed four extra points, of which three were blocked.
Lambo did improve his touchback percentage, having nearly 74 percent of his kickoffs result in touchbacks after only 54.7 did the year before.
Lambo is still one of the best young kickers in the game. He has a strong leg and can be quite accurate. He needs to get better with the extra points, as he has missed four in each of his first two seasons. He was unlucky in the fact that the league moved those kicks back the same year he joined the league.
Not a bad year for Lambo, but he was better as a rookie just because of all the 50-yard field goals.
Grade: B-
Drew Kaser
Drew Kaser had a decent rookie season as the team's new punter, but nothing to write home about.
It took the Chargers quite some time to move on from former punter Mike Scifres. Thirteen years to be exact. Kaser was the man tabbed to replace him after the Chargers chose him in the sixth round of last year's draft.
Kaser punted the ball 59 punts and only five of those punts went for touchbacks while 18 landed inside the 20-yard line. Still, his 39.8-yard net average ranked o. 19 in the league.
But what he'll likely be most remembered for as a rookie was botching a snap on a potential game-tying field goal in Week 5 against the Oakland Raiders. Lambo was never able to get the kick away and the Chargers lost the game 34-31. It was a pivotal loss for the team, as they dropped to 1-4 with the defeat.
More from Bolt Beat
Kaser still has plenty of promise, but his botched snap cost the team a game, and potentially more as a 2-3 record would have been much easier to build on.
Grade: C-
Kick/Punt Returning
The Chargers just can't figure out a return game. Perhaps that's an area Stewart will fix. The team was terrible returning kicks and punts in 2015 and it was terrible last year.
The Chargers ranked No. 30 in the league with an 18.1 kickoff return average and No. 27 with a paltry 6.6 punt return average, according to stats compiled by ESPN.
Seven different players were credited with at least one kickoff return last season, and none of them were named Travis Benjamin. Don't you want to at least see what he can do back there?
The Chargers didn't have a single return go more than 30 yards, and that just isn't going to get it done. The offense was constantly put in a whole with bad field position, and this is one of the biggest weaknesses this team has.
 Grade: D-
Kick Coverage
The Chargers also ranked low in kick coverage, allowing 24 yards per kickoff return. However, the unit didn't give up a return over 37 yards all season.
Punt return coverage was a little better, averaging just 8.5 yards per return but the team did give up a 95-yard return for a touchdown.
Grade: C-
Overall Grade: C-
Stewart will have his hands full shoring up this aspect of the team. The Chargers need to find a reliable kickoff and punt returner and that should actually be a focal point going into this coming season. The players the team used last year didn't work out, and won't work out.
The team has a good young kicker and a punter that should bounce back in his second year. The kicking game should be fine. But there is no doubt that the special teams haven't been very special for years and must get much, much better in 2017.