3 Chargers who are playing their way off the team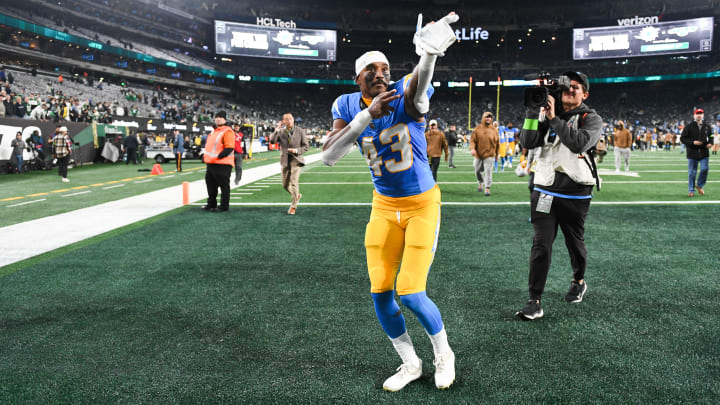 Los Angeles Chargers v New York Jets / Kathryn Riley/GettyImages
Austin Johnson is playing his way off the Chargers
Austin Johnson is not necessarily having an awful season for the Chargers and it would be unfair to suggest that. However, Johnson certainly isn't having some kind of memorable season. It can be described as serviceable at best, which unfortunately for him, probably is not enough to keep him around after the 2023 season.
Johnson was signed by the Chargers prior to the 2022 season to help bolster the run defense. Los Angeles had a historically bad run defense in Staley's first season as head coach and Johnson was quietly one of the better run defenders in the league.
Johnson certainly helped the cause in 2022 although his season was cut short by injury. He returned in 2023 and the Chargers run defense hasn't been better under Staley. However, the Bolts now have other options to replace Johnson in 2024 and beyond.
Otito Ogbonnia recently returned from injury and he has looked sharp in the chances he has received. Once Ogbonnia gets ramped up and starts getting more defensive snaps he could prove to be the anchor up front that the Chargers drafted him to be.
Rookie Scott Matlock has potential as well. While he is now buried on the depth chart, he showed promising traits in the snaps he received early on in the season.
With Morgan Fox as the team's best interior pass rusher and Sebastian Joseph-Day having one more year under contract, it is highly unlikely that the Chargers will have any kind of need to bring Johnson back unless he does something incredible to close out the 2023 season.