3 Chargers who are playing their way off the team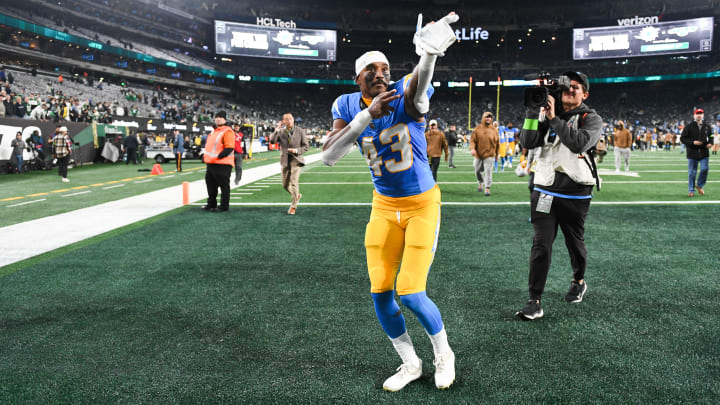 Los Angeles Chargers v New York Jets / Kathryn Riley/GettyImages
Austin Ekeler is playing his way off the Chargers
Austin Ekeler is a touchdown machine that has benefitted from the Chargers' offense getting the ball near the goal line for three years. That is certainly a skill set that is extremely valuable in the NFL as Ekeler's strength and low body of gravity often make him a dynamic option inside the five.
In addition to that, Ekeler is still one of the better pass-catching backs in the entire league. Drops have hurt him a tad this season but he can still ignite the Chargers offense when it needs it most as a pass-catching threat.
Those things have value but the problem with Ekeler is that he is not a good in-between-the-tackles runner and has not been for the last two years. The Chargers have had one of the worst rushing offenses in the sport over the last two years and while it doesn't all fall on Ekeler, a large chunk does.
The Chargers already showed their hand in not wanting to extend Ekeler in the offseason and it looks like that might have been the right move. While Ekeler undoubtedly still has offensive value, it is really hard to give a new deal to someone who is regressing as a runner and is also approaching the age of 30.
It will be interesting to see what kind of market Ekeler demands in free agency and if he ultimately gets the kind of deal that he wants. Ekeler may have to settle for a Jamaal Williams-type contract, which was for $12 million over three years. And even at that price, it might be too much for the Chargers.