3 Chargers who are playing their way off the team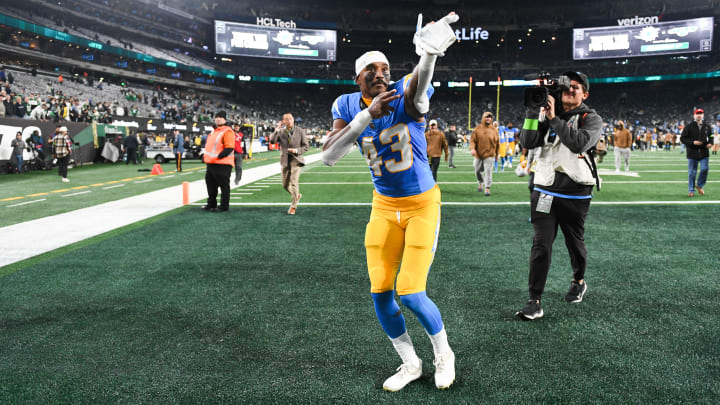 Los Angeles Chargers v New York Jets / Kathryn Riley/GettyImages
We are past the halfway point in the 2023 NFL season and the LA Chargers, despite all of the ups and downs so far, are still in the hunt. A 4-5 record is not the most promising to snag a playoff spot but the Chargers, so far, are winning the war of attrition against other AFC contenders.
The second half of the 2023 season has two main storylines. Most importantly, the second half will decide if the team can make the playoffs and if Brandon Staley can subsequently keep his job. In addition to that, the second half of the season may also determine the futures of certain Chargers players.
As it stands right now, there are several impending free agents who need to pick up their play if they want any chance of being with the Bolts in 2024 and beyond.
Michael Davis is playing his way off the Chargers
Michael Davis has probably been the worst member of the secondary this season and that is saying something as this secondary has been awful. It is not 100% Davis' fault as he is someone who thrives in press coverage and more often than not he is playing with more cushion than a brand-new Tempur-Pedic.
Regardless, it has not been pretty for Davis and it is time to admit that his tenure with the Chargers is likely coming to a close. Not only is he arguably having the worst season of his career, but he is entering a point in his career as a corner where it starts to get ugly.
Cornerbacks age very quickly in the NFL and Davis will be 29 in January. While that is by no means "old" in the grand scheme of things, cornerbacks often tend to regress once they hit that daunting age of 30.
With that concern in mind, and the fact that he has played poorly this season, it is highly unlikely that Davis returns in 2024 unless he turns in a truly special second half of the season.