Chargers Draft
Two late-round linebackers the Chargers should target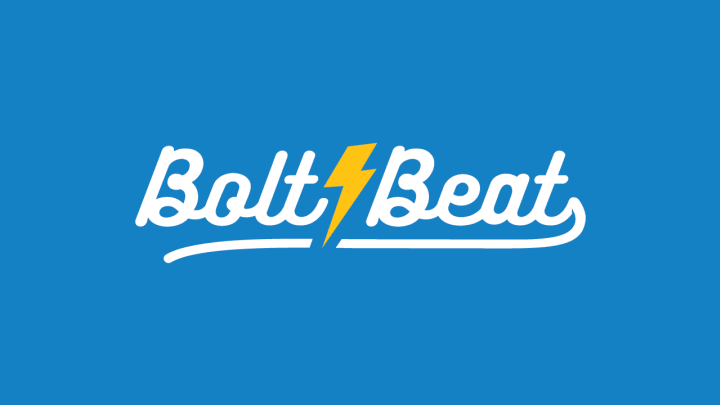 Dec 28, 2015; Annapolis, MD, USA; Pittsburgh Panthers defensive lineman Ejuan Price (5) tackles Navy Midshipmen quarterback Keenan Reynolds (19) during the second quarter at Navy-Marine Corps. Stadium. Mandatory Credit: Tommy Gilligan-USA TODAY Sports
There is plenty of talent in the 2017 NFL draft, which means there are plenty of sleepers. Here are two players the Chargers should take a look at late in the draft.
General manager Tom Telesco has found some late-round defensive gems over the years. 2013 fifth-rounder Kyle Emanuel and 2016 fifth-rounder Jatavis Brown both were starters last season, with the latter coming out of nowhere and adding some juice to the Chargers' defense in only his rookie year.
The Chargers appear to be set at linebacker, as they have young talent like Denzel Perryman, Jatavis Brown, Kyle Emanuel, Korey Toomer and Joshua Perry on the roster. It's not really a need, but the more linebackers, the better in new DC Gus Bradley's 4-3 scheme, right? And two of the starters (Perryman/Brown) missed time last year, so the Chargers need to be prepared in case they get banged up again.
Can Telesco get another steal at linebacker again? Here are two sleepers at the position.
Blair Brown, ILB, Ohio University
A first-team All-MAC selection in 2016, Blair Brown finished the season with 128 total tackles (15 went for loss), which was good for second-most in the FBS. He also tacked on five sacks.
After starting eight games his sophomore year (2014) at inside linebacker, Brown became the Bobcats' full-time starter for the final two seasons. Not only did he show off his skills on tape (one that he promoted on his own YouTube channel), but the four-year player out of Ohio put on a show at the combine, too. He finished second in the vertical (37 inches), third in the 20-yard shuttle (4.18 time) and tied for fifth in the 40-yard dash (4.65 time) among linebackers. He finished just outside the top five in the 3-cone drill (6.92 time), too.
As Chargers fans, we've seen our fair share of missed tackles over the years (Ray Rice's fourth-and-29 conversion still haunts me to this day). The addition of Brown will help prevent that.
According to Pro Football Focus, Brown ranked first in the FBS in tackling efficiency with just three misses. He finished second behind Alabama LB Reuben Foster in run-defense and overall grades, per PFF.
There are five words to describe Brown: Fast, instinctive, aggressive, sure tackler. He has the sideline-to-sideline speed you want, per scouts, and he knows how to blow up a play. He displayed those talents against running back Alvin Kamara, a potential second-round pick in this year's draft, and the Tennessee Vols.
Sees OL release, shows off his burst/range to beat them to the spot and make the TFL on screen pic.twitter.com/mdd55r4exM
— Jon Ledyard (@LedyardNFLDraft) April 19, 2017
Why Brown will fall: Like our other candidate, Brown is a bit undersized at 5-foot-11 and 238 pounds (his 31 1/4-inch arms really doesn't help either). He rarely faced elite competition in college, so he could get washed out of plays and struggle in the NFL, especially if he hesitates. That said, former stud linebackers Zach Thomas and London Fletcher never let their size hinder their performance.
It's also fair to note that Brown failed to record a pass deflection over the last two years. PFF says he isn't the best linebacker when it comes to coverage:
"His play against the pass, is disappointing, however, as he struggles to quickly read the QB and identify targets, and lacks the athleticism needed to consistently close in time."
In terms of diagnosing plays and having the smarts for the position while struggling in coverage at the same time, Brown is like former Chargers ILB Manti Te'o. Unlike Te'o, Brown can tackle–and he's more athletic. If anything, Brown will be a solid special teams player, which is an area the Chargers definitely need help at.
And hey, the Chargers won't have to spend a second-round pick on Brown!
Projection: Round 4-5
Ejuan Price, OLB, Pittsburgh
Ejuan Price, a six-year player and two-year starter for the Pittsburgh Panthers, is the definition of elite production. He finished with 23 tackles for loss, second-most in the FBS, and tied with Tennessee's Derek Barnett for the sixth-most sacks (13) in 2016. He also forced three fumbles. Overall, he finished with 93 total tackles, including 42.5 tackles for loss, and 24.5 sacks over the last two years.
Price was named first-team All-ACC two years in a row (2015-16). He played with his hand in the dirt for the Panthers, but he'd be an outside linebacker for the Chargers, a position that could use more depth with Melvin Ingram and Jeremiah Attaochu moving to the line to play the Leo position in Bradley's scheme. He'll have an uphill battle because of his size (5-foot-11, 241 pounds), but he is a quick athlete with a great first step who will provide a spark as a situational pass-rusher.
Price may be a tweener, but he has good length (32 3/4-inch arms) and speed (4.68 40-yard dash at his pro day). More importantly, he thrived in almost every category at the combine/pro day.
Ejuan Price #RAS https://t.co/TBVsUk9yEi pic.twitter.com/NwEdvGp4qr
— Kent Lee Platte (@MathBomb) April 22, 2017
As you can see in his Relative Athletic Score (RAS), a system that takes player measurements and puts them on a scale and compares them to their position group, Price ranked above average at his position in several categories and received above-average composite scores in everything (speed, explosiveness and agility) but size.
NFL.com's Lance Zierlein sees a current Pittsburgh Steeler in him:
"Stiff-hipped, straight-line rusher who is limited in his rush approach, but has the burst and twitch to finish what he starts. The comparison with James Harrison has more to do with the stature, playing style and rush production that both men possess. While his draft stock might be limited, he has the ability to be a sub-package rusher who could flash on the next level."
CBS Sports' Dane Brugler compares Price to Ravens' Elvis Dumervil, who he says "was extremely productive at Louisville, but his lack of ideal physical traits landed him in the fourth round of the 2006 NFL Draft."
Why Price will fall: Aside from his size, the biggest worry that comes with Price is injuries. After appearing in all 13 games as a true freshman (2011), he missed all but six games from 2012-14 due to a pectoral injury, back injury and a chest muscle malady. However, he did not miss a game the past two seasons. Also, he'll be 24 years old as a rookie, which could frighten teams off. His ability to drop back in coverage is a question mark, too.
That said, I don't think it'd hurt for the Chargers to take a late-round flyer on Price, who would bring a solid pass-rush to the team–and Telesco said he wants more fourth-quarter sacks.
Projection: Round 5-6