LA Chargers News
Chargers: Breaking down the nightmarish kicking competition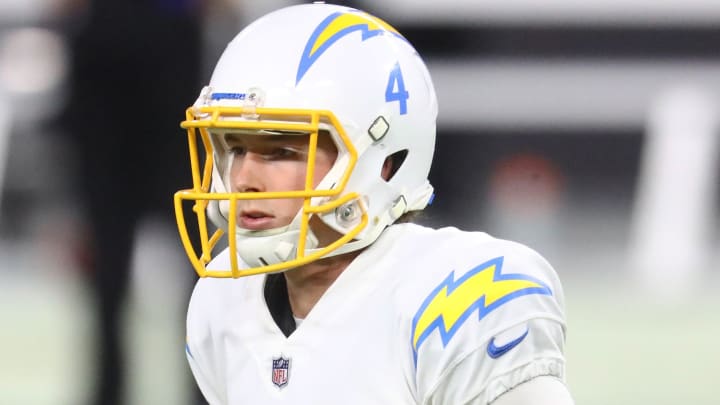 Mark J. Rebilas-USA TODAY Sports
Bobby Ellis/Getty Images
Tristan Vizcaino
Tristan Vizcaino was brought in as the primary competition for Badgley, but he doesn't have a whole lot of NFL experience. Well, that's actually being generous. Vizcaino kicked in just one game with the 49ers in 2020 following an injury to starter Robbie Gould.
Former Chargers' kicker Nick Novak worked with Vizcaino last year in a virtual workout setting and was the first to break the news. In addition to his stint with San Francisco last year, Vizcaino has spent time in Minnesota, Buffalo, Dallas, and Cincinnati.
At the scrimmage, Vizcaino was the best kicker of the group going 4-6 on his field goal attempts. Those two misses include a miss from 38 yards, so it's not great to be missing chip shots. On Wednesday at practice, the former University of Washington kicker went 5-5 on FGA:
At this point, Vizcaino is probably in the lead for the job considering he's been the most consistent kicker in camp. However, it's also hard for me to say that I really have confidence in the idea of Vizcaino being the "winner" of the competition. He may have the strongest leg of the group, but questions about experience and how he'd do in a 17 game season remain.
For now, Vizcaino is less the winner of a competition and more the one who's been losing the least. Hopefully, if he does win the job, he shows us a high degree of accuracy in the preseason.