LA Chargers News
Chargers: Breaking down the nightmarish kicking competition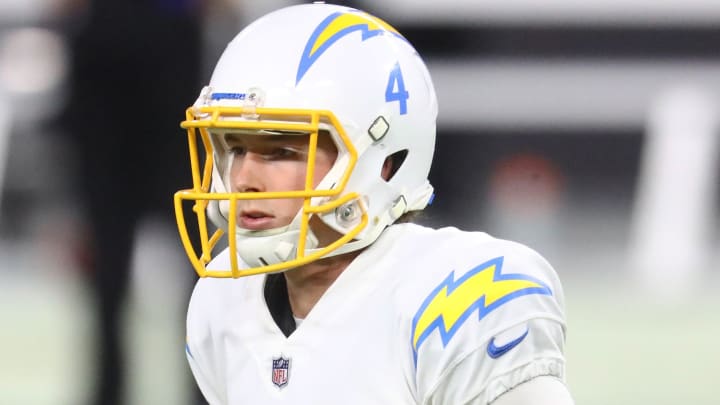 Mark J. Rebilas-USA TODAY Sports
On Sunday, the LA Chargers' annual Fan Fest scrimmage took place with the return of actual season ticket holders and fans after the event didn't take place as planned in 2020. While there were a lot of questions about how each player would perform coming in, I was mostly focused on the kicking competition myself.
Prior to Sunday, it had been fairly quiet on that front. Michael Badgley, Tristan Vizcaino, and Alex Kessman were alternating days that they kicked with their stat lines usually being published after practice. The scrimmage would give us the closest look at all of these kickers in "live" situations.
And it wasn't pretty for the LA Chargers to say the least.
Michael Badgley:
This has been a crucial training camp for Badgley, who has lost all the momentum and goodwill he had from the 2018 season. Badgley boasted a 93.8% field goal percentage after he replaced Caleb Sturgis that year. He also still holds the record for the longest field goal in franchise history at 59 yards.
Ever since he injured himself in 2019, it's all been downhill. Badgley's 2020 field goal percentage dropped 21.1% from 2018. He also missed three extra points, more than his 2018 and 2019 seasons combined.
So how did he do at the scrimmage? Probably as you'd expect:
Distance was a problem for Badgley last year as he was practically automatic when it came to field goals from under 40 yards. Power and leg strength don't seem like the issue either, considering he does have the aforementioned longest field goal in franchise history. However, his accuracy from long-distance leaves a lot to be desired currently.
Sure, some will talk about first "game" jitters and the return of fan pressure perhaps not helping Badgley. The 2020 season saw him struggle mightily in mostly empty stadiums, so it's hard for me to see that as the real issue personally.
Point blank: If Badgley can't be trusted with kickoff duties and he's struggling on long-distance field goals, there shouldn't be a path to him making the roster.