LA Chargers News
Chargers training camp: 3 players who may have bigger roles than expected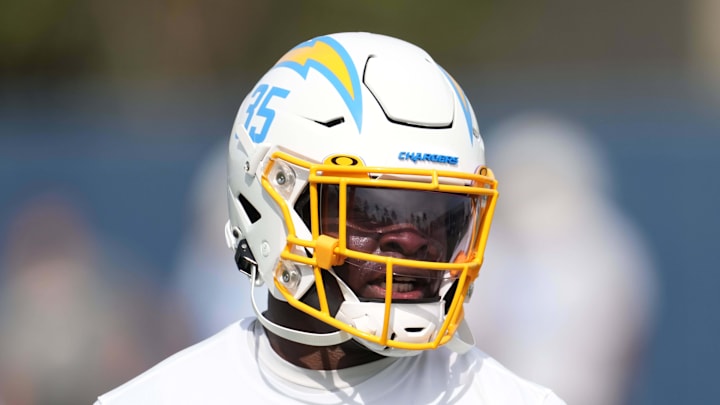 Kirby Lee-USA TODAY Sports
Charger football is back with LA Chargers training camp now in full swing! The Bolts returned to action on Wednesday, July 28 and we have already learned a lot about the team in the two practices that have been held.
While things will change and be fluid as Chargers training camp rolls along, there are already some players who are standing out as having bigger roles with this team than we initially expected.
Nothing is a guarantee and a lot will happen between now and the start of the regular season. However, as far as we are concerned, these players are already playing with house money with the role that they could have on the 2021 Chargers.
Here are 3 players who may have a bigger role than we expected after LA Chargers training camp:
1. Larry Rountree
The LA Chargers have an interesting running back room heading into the 2021 season. Austin Ekeler has the potential to be one of the best running backs in the league behind a better offensive line and in this new offensive scheme.
Things are interesting behind Ekeler, though, and it definitely is valid to be worried about the running back room heading into the 2021 season. The hope is that someone will emerge behind Ekeler as the true no. 2 option.
That very well could be rookie running back Larry Rountree. Justin Jackson missed the first practice of Chargers training camp after being put on the covid-19 list and in his place Rountree was taking snaps as the RB2 over second-year running back Joshua Kelley.
While Kelley is more experienced it makes sense for Rountree to be favored. Current head coach Brandon Staley picked Rountree, not Kelley, and Kelley is coming off of arguably the worst season for any running back.
It will be interesting to see how Jackson's return impacts Rountree but with Jackson not being the most reliable health-wise, it could be Rountree's job to lose.