Chargers All-Time Lists
LA Chargers: Five best undrafted free agents in franchise history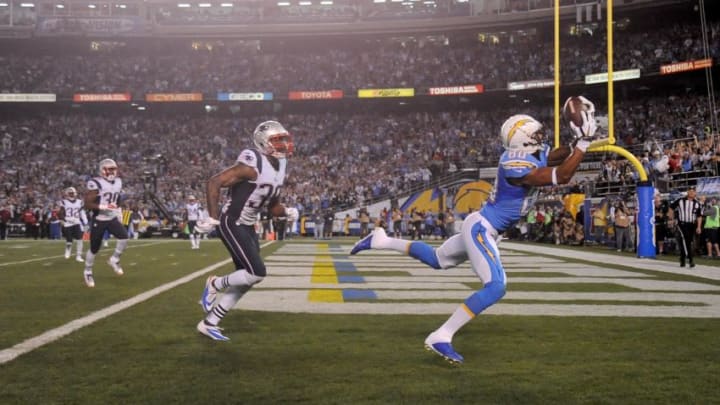 SAN DIEGO, CA- DECEMBER 7: Malcom Floyd #80 of the San Diego Chargers catches a touchdown pass against Brandon Browner #39 of the New England Patriots during an NFL game at Qualcomm Stadium on December 7, 2014 in San Diego, California. (Photo by Donald Miralle/Getty Images) /
(Otto Greule/ALL) – LA Chargers /
Best UDFAs in LA Chargers history: 4. Gary Plummer
Gary Plummer started his career as an undrafted free agent for the Chargers before moving on to the San Francisco 49ers, where he went on to win a Super Bowl against the very team that took a chance on him in the NFL.
Plummer was not brought in right away as an UDFA after the 1983 NFL Draft, however. The Cal Berkley linebacker did not get any NFL offers and instead played three seasons in the United States Football League as a member of the Oakland Invaders.
The USFLfolded in 1985 and that is when the Chargers signed him. He instantly was a starter on the defense and was an impact linebacker for the team for eight seasons.
Plummer was never an All-Pro or a Pro Bowler and he was never considered to be one of the best linebackers in the league. However, he was consistent and he consistently gave the Chargers solid production at the inside linebacker position for nearly a decade.
Plummer missed one game in his rookie season and eight in his second season. After that, the linebacker did not miss a single game for the rest of his Chargers' tenure and played less than 16 games just once in his remaining 10 years in the league.