Chargers Draft
Los Angeles Chargers 2018 draft preview: Positions team should be looking to bolster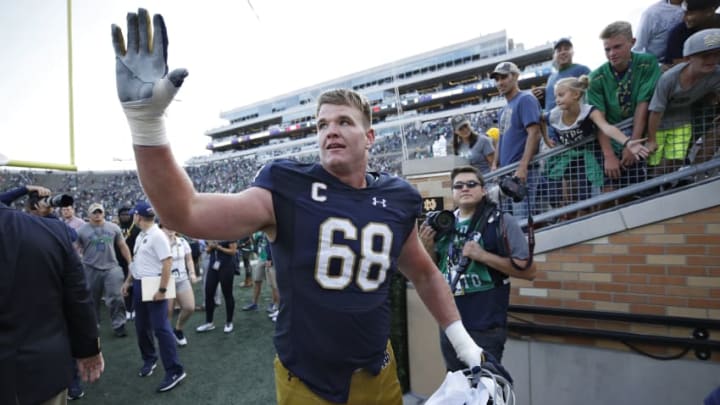 SOUTH BEND, IN - SEPTEMBER 02: Mike McGlinchey /
The NFL draft is just under three weeks away. Teams are feverishly building their draft boards as the big selection process approaches.
Some teams will be looking to rebuild, adding players at several positions while others will be looking for that key piece to make a championship run.
This will be Tom Telesco's sixth draft as general manager of the Los Angeles Chargers. In that time, he's drafted both for need and best player on his board in the first round, with mixed results. He knocked it out of the park with the selection of Joey Bosa, while D.J. Fluker proved to be a bust. He traded up to select Melvin Gordon and surprised everyone by taking Mike Williams.
There's really no telling what Telesco will do in this year's draft, as he's really shown no pattern in selecting players, aside from the fact he doesn't seem to value drafting a safety with a high pick.
The Chargers have one of the more talented rosters in the league from top to bottom. The offense can put up points while Gus Bradley is building an emerging defense.
So while drafting the best player available may be the best approach and it may be the one Telesco employs later this month, I'm just going to look at the positions the team needs to address in this draft, regardless of the round the picks are made in.
You'll notice that the quarterback position is not on this list and that is because I believe the Chargers are among a small handful of teams that, at this particular time, are a real Super Bowl threat. Rather than look for the successor to Philip Rivers, the team should carefully use each pick to plug holes and make sure there is enough depth to still be playing in late January and perhaps beyond.
So which positions could the team look to add a piece or two? Have a look.