Chargers Draft
Bolt Beat Monday Mailbag: Chargers' combine draft rumors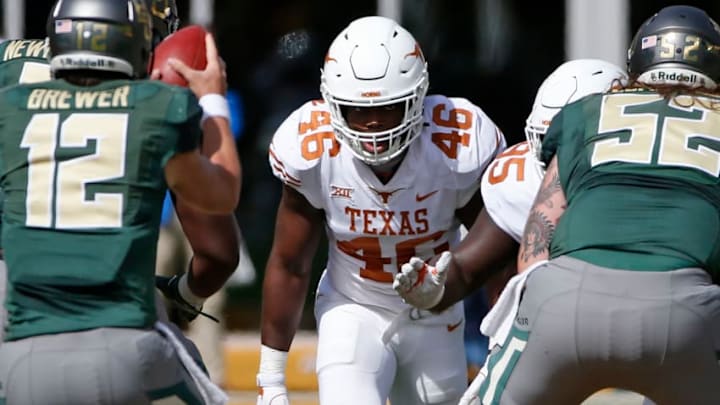 WACO, TX - OCTOBER 28: Malik Jefferson
Question 3: What would be the surprise position the Chargers go for in the first round? -George
Aside from something ridiculous like punter or kicker, it would be a surprise if they took:
Wide Receiver
Quarterback
Cornerback
More from Bolt Beat
Wide receiver and cornerback are very unlikely to happen. Both those positions are already filled with stellar starters and solid depth contributors on the team. The only way corner happens is if Telesco believes Casey Hayward won't get extended and that Jason Verrett isn't the future, and even then it's a stretch.
Quarterback would be a surprise simply because the Chargers have not selected one in the first round since Eli Manning (which became some Philip Rivers guy you may know). The shock of finding out who the heir apparent to Rivers will always be overwhelming.
Thanks for reading! If you've been following the combine, are there any players or stories that stand out to you? Let me know below.
If you'd like to get on the mailbag, just send yours in via Twitter, email or through the comments section (all listed at top of article). Go Bolts!