LA Chargers News
Los Angeles Chargers: Counting down top 5 performances against Buffalo Bills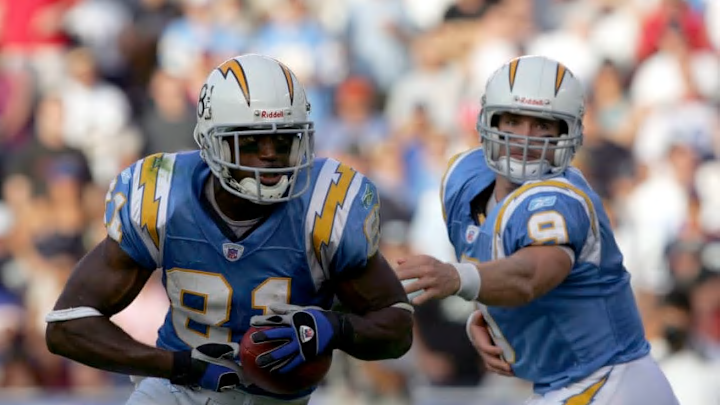 SAN DIEGO - NOVEMBER 20: Kassim Osgood
SAN DIEGO – NOVEMBER 20: Matt Wilhelm
The series between the Los Angeles Chargers and Buffalo Bills dates back to 1960. The Chargers lead that series 23-12-2.
Week 11 of the 2017 season brings the Bills to Los Angeles. This will be the first time the Bills have played a game in the City of Angels since beating the Raiders 20-3 in October 1992.
Looking back at the history between the Bills and the Chargers, it's certainly not a rich one. In fact, the teams went 13 years (1985-1998) without playing a single game against each other. That means that Junior Seau never got the chance to go up against Jim Kelly and the nearly unstoppable K-Gun offense of the early 1990s.
Though these teams don't play often these days, it was a huge rivalry back in the days of the old AFL. In fact, they met for the AFL Championship in 1964 and 1965. Once the teams became part of the NFL, Johnny Unitas and O.J. Simpson were actually on opposing sides in a game played on September 23, 1973.
There have been some great performances over the years by Chargers players against the Bills, though for the purpose of this article, more weight was placed on games the Chargers won.
With that said, here are the top five performances by a Chargers player against the Bills.