LA Chargers News
Chargers wish Mike Williams happy birthday on a day that wasn't his birthday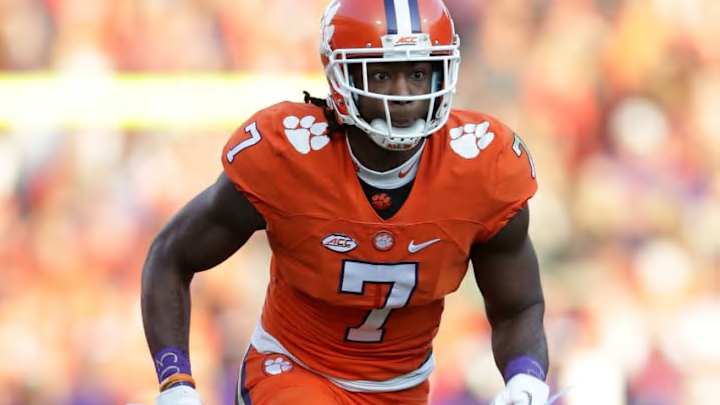 CLEMSON, SC - NOVEMBER 12: Mike Williams
The Los Angeles Chargers wished wide receiver Mike Williams a happy birthday. Little did they know Williams wasn't born on Aug. 4.
Chargers rookie wide receiver Mike Williams was born on Oct. 4, 1994.
According to the Chargers official Twitter account, he's born on Aug. 4.
¯_(ツ)_/¯ pic.twitter.com/T6eC72u4G1
— NFL on ESPN (@ESPNNFL) August 4, 2017
"Classic," as The Hangover's Alan Garner would say.
At least Williams had some fun with it (as are we). But seriously though, how do you mess this one up? He was your first-round draft pick, and you should have done all your research on him, including knowing the day of his actual birthday.
Then again, it is the Chargers, and they almost made another mess earlier this week when it was reported that tight end Antonio Gates and quarterback Philip Rivers weren't allowed to attend their former teammate's Hall of Fame ceremony Saturday (which head coach Anthony Lynn stated wasn't true). Unlike the Williams' birthday mishap, Chargers fans definitely didn't get a kick out of that.
As for Williams, he still remains sidelined, continuing to rehab his lower back injury (one that has kept him out since the final two weeks of the offseason program). Williams, who could possibly miss the season, has been catching balls off the JUGS machine instead.
In other news, Jason Verrett, who also began training camp on the physically unable to perform (PUP) list, has been cleared to practice. He participated in individual drills Friday. The Chargers also parted ways with safety and special teams ace Darrell Stuckey. Stuckey was a member of the Chargers since 2010.