LA Chargers News
Fantasy Football: Go out of your way to draft these 3 Chargers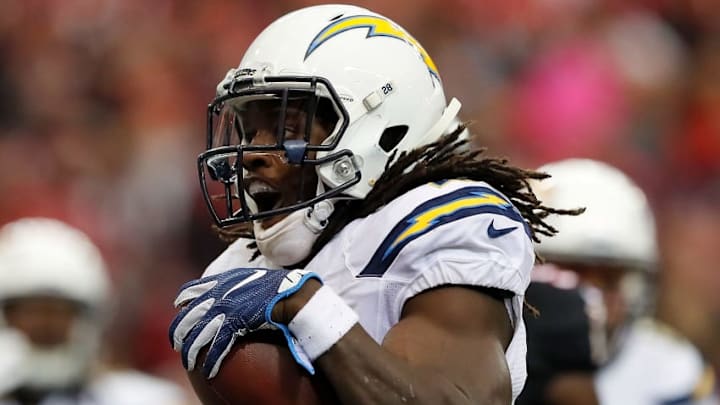 ATLANTA, GA - OCTOBER 23: Melvin Gordon
It's late July, which means it's just about time for your fantasy draft. Unless or course, you play in one of those strange leagues where you've already had your draft.
Unlike real football, fantasy football is nearly all about offense and scoring points. Based on some of the players on the roster, the Chargers have what shapes up to be one of the top offenses in the league this year. While it may not always equal wins, it should certainly equal a bunch of fantasy points.
The three players on this list are guys you should go out of your way to draft this year. In other words, make sure you get them, as you will reap the rewards.
I'm not just telling you this because you're a Chargers fan. If your league is like mine, all of the hometown players go about a round earlier than they really should. I'm telling you this because these guys will legitimately help bring you a championship.
As you cycle through this list, you may be surprised to find out that I haven't included a wide receiver. As I continue with my fantasy football series this summer, there will be more alk about wide receivers.
But back to those three players who are going to light up your virtual scoreboard this year, here they are.