Chargers Draft
Chargers to hold workouts with Maiava, Hutcherson in addition to DeForest Buckner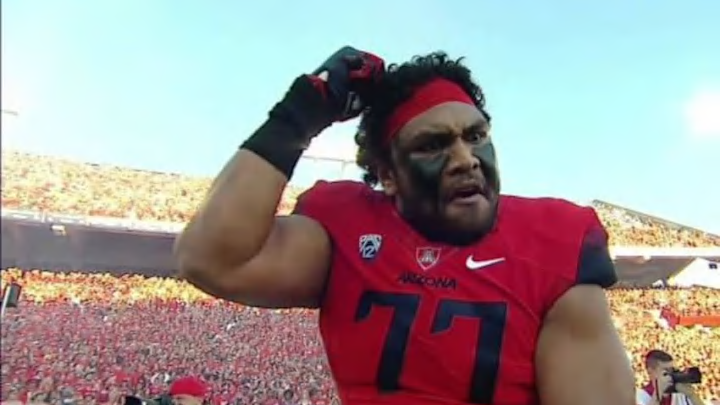 The San Diego Chargers have identified a few prospects they're interested in, and have scheduled private workouts ahead of the NFL draft later this month.
DeForest Bucker, the defensive end from Oregon who could very well end up being the No. 3 overall pick in the draft will work out for the team, as will tight end Darrion Hutcherson and offensive lineman Lene Maiava, according to Walter Football.
The Chargers will almost certainly bring in a tight end through the draft, but they are likely just gauging the talent of the 6'6″ 260 pound Hutcherson, who will likely go undrafted.
Playing his college ball at Mississippi State, Hutcherson began his career as a defensive lineman in junior college before transferring and being converted to tight end. He played in just eight games for the Bulldogs, catching 16 passes for 164 yards and a touchdown. He would be the definition of a raw prospect. Would you prefer to see the Chargers go this route to find a successor for Antonio Gates, or use a high draft pick on a guy like Austin Hooper? Perhaps they do both?
Mississippi State tight end Darrion Hutcherson says his visit to San Diego to meet with the Chargers is scheduled for April 3rd.
— Steve Robertson (@ScoutSteveR) March 24, 2016
Also at 6'6″, Maiava will be one of the tallest guards in the draft. Born in American Samoa, Maiava played for the Arizona Wildcats where he showed he could be a versatile offensive lineman and guard and tackle. His best position in the professional ranks would be at guard, however.
He showed he could be a solid run-blocker in college, helping pace Arizona's high-powered running attack. He will be a late-round pick in April or a player, like Hutcherson, who the Chargers could sign as an undrafted free agent. Maiava struggled in the East-West Shrine game, but he was also playing left tackle most of that game.
Buckner remains one of the prized defensive players in this draft class, and the fact that the Chargers have set up a private workout with him suggests that he could be taken with the No. 3 overall pick. But the fact that the team has also scheduled workouts with much lesser-known players such as Hutcherson and Maiava shows that general Tom Telesco has done his homework on all players and could be looking for one of the hidden gems in this year's class.