NFL News
Broncos add butt fumbles to their roster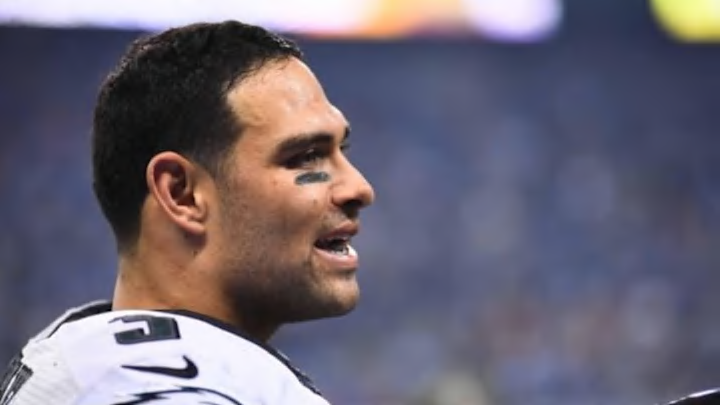 Nov 26, 2015; Detroit, MI, USA; Philadelphia Eagles quarterback Mark Sanchez (3) during the fourth quarter of a NFL game on Thanksgiving against the Detroit Lions at Ford Field. Detroit won 45-14. Mandatory Credit: Tim Fuller-USA TODAY Sports
The Donkeys are desperate for some help at the quarterback position at the moment and they made their first move to add to that portion of the roster. The team has traded for Mark Sanchez. The butt fumble is now in our division.
https://www.youtube.com/watch?v=82RIfy-gRa4
That should be fun. I still expect the Broncos to make a move for a real starting quarterback, but I would love for them to be stuck with Sanchize as their starter. Sanchez does get to work with another high-powered defense. He had that as a Jets player and won a lot of games as their starter. There still is time in the offseason and the Broncos still have time to add to their roster.
The biggest name to be rumored to Denver is still Colin Kaepernick. The acquisition of Sanchez doesn't put that possibility on the back burner. The Broncos are still going to do whatever they can to make an upgrade at that spot.
For the moment, I will get a good laugh that they have Sanchez as their starting quarterback until they finally get a real quarterback to run their show.