Chargers Free Agency
Brock Osweiler expected to sign with Houston Texans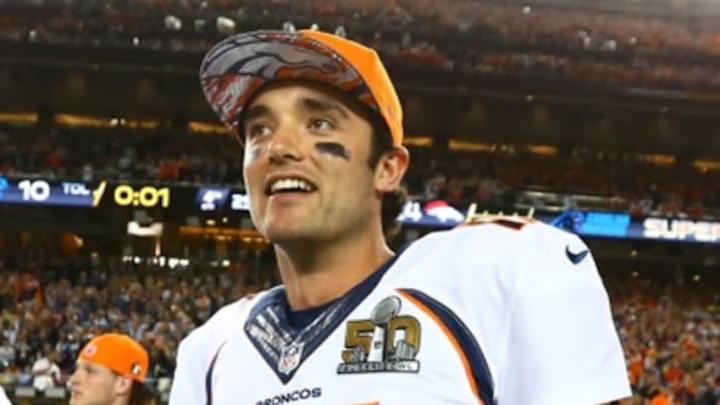 Feb 7, 2016; Santa Clara, CA, USA; Denver Broncos quarterback Brock Osweiler against the Carolina Panthers in Super Bowl 50 at Levi
The Denver Broncos already lost Peyton Manning to retirement and now will be losing Brock Osweiler to the Houston Texans in free agency. Who will the Donkeys be using at their quarterback position next season?
The Broncos have that sick defense to fall back on, but they need to have someone to run the show for Denver. The biggest name that we have heard as their backup plan is Colin Kaepernick. Could we see Kaep move over to the AFC West this season and possibly run that Super Bowl team?
This offseason just got really interesting with the possibility of Osweiler out of town. The AFC West looks like it could be up for grabs this year. The Broncos are still going to be the favorite to win the West, but the other teams will have a chance at making a run at them while they get their quarterback situation settled.
What do you think the Broncos will look like with possibly Colin Kaepernick as the starter? Can Kaep bring back that magic he had or will this be a giant mess in Denver now?
Philip Rivers is the best quarterback in the division. We just need to build up the rest of the roster around him to get a chance to compete in the West.