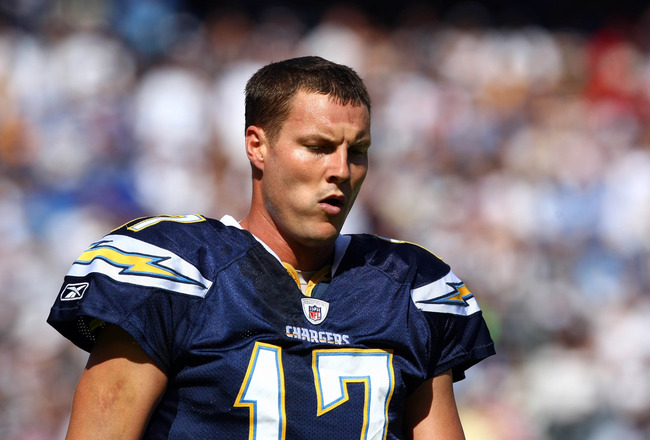 Philip Rivers talked with Mike Freeman of CBS Sports to talk about the awesomeness of this NFL Lockout. Here is one of the quotes from the article:
I'm about to reach my limit, I'm going stir crazy. I think it's just unfortunate we've come to this. The game is at an all-time high. I'm not talking about revenue. I'm talking about popularity. We're essentially putting all of that at risk. I don't mean just players. I mean owners, everyone. I didn't think we'd ever be here. I'm still shocked we're at this point. – Philip Rivers (CBSsports.com)
Check out the article to see more quotes from #17 about the situation.
The lockout is depressing and when the NBA Finals are complete with the Mavs beating on the crybaby Heat (had to throw it in somewhere), then we will all be antsy waiting for the arrival of football. We currently sit watching highlight videos to keep our appetites wet, but that can only last for so long.
Let's get past this lockout so that we can see Philip Rivers take out his frustrations on the rest of the AFC West! You know that things are getting bad when a Chiefs site starts agreeing with Philip – Arrowhead Pride. We usually are talking trash about opposing players and teams, but during the lockout we don't know what to expect.
Tags: Lockout Philip Rivers