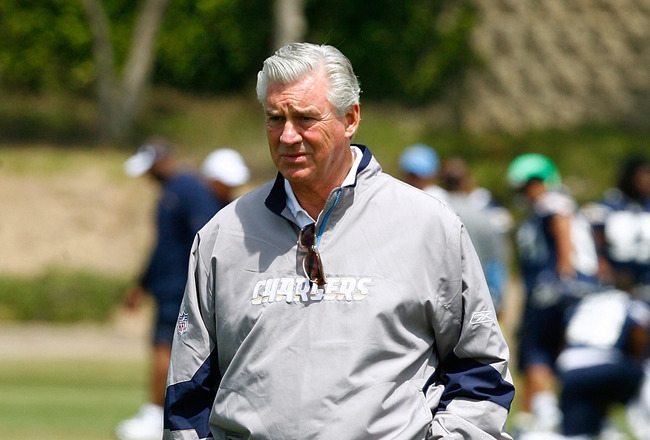 I was asked by Brandon Berg of EE Sports World to share my thoughts on the Chargers approach to the upcoming NFL draft will be and I shared my thoughts with his site. I shared my thoughts on which players the Chargers may be targeting and just some thoughts for the later rounds.
Check out the article right here:
The Chargers had
Antwan Applewhite
starting most of the season at the outside linebacker spot opposite of
Shaun Phillips
and need to make an upgrade.
Larry English
may be that player, but the Chargers may look to add someone to give English competition for playing time.
Outside Linebacker options:
Ryan Kerrigan out of Purdue may be available for the Bolts to select with the 18th pick and he could add tenacity and intensity to the defense. He gets after the quarterback and always looks to make a game-changing hit.
AlDon Smith out of Missouri would be an interesting player to get after. Smith is a FREAK of nature with his combination of size and speed and may be available when it's the Chargers' turn at the podium
Akeem Ayers has been recently getting a lot of buzz from the San Diego camp. He has great speed and just knows how to get after the ball and make plays.
Jacques Cesaire was the starting defensive end for the Bolts last year and he is seen as more of a backup role player. He will also be a free agent this year.
Defensive End options:
JJ Watt and Cameron Jordan are both good options to target. They would fit well in the Chargers 3-4 defensive scheme and would start opposite of Luis Castillo. They are both big and strong and can battle down in the trenches.
Tags: A.J. Smith Aldon Smith Cameron Jordan Jj Watt Ryan Kerrigan