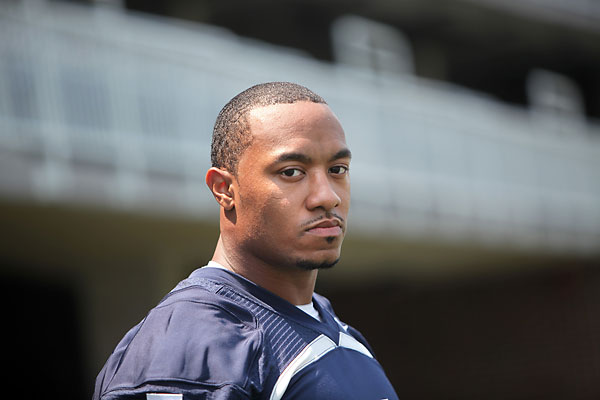 Everyone is looking toward Casey Matthews as an impact player since his brother Clay Matthews is in the league and is tearing it up. There are hopes that the Chargers go after Casey, but this story is about another brother of an All-Pro linebacker. This story is about DeRon Mayo out of Old Dominion whose brother is Jerod Mayo of the New England Patriots.
According to Aaron Wilson of the National Football Post, the San Diego Chargers held a work out for DeRon Mayo.
The younger brother of New England Patriots All-Pro linebacker
Jerod Mayo
, Mayo is a 5-foot-11, 225-pounder with 4.37 speed who has registered a 38-inch vertical leap and bench pressed 225 pounds 28 times.
Mayo played defensive end in college, but with his size, he will probably be asked to play linebacker or even strong safety for an NFL team. He finished the season in Ole Dominion with 70 tackles and led his team with 6 1/2 sacks. He is projected to be a late draft pick or a possible option as an undrafted free agent.
Mayo's biggest contributions can come in the special teams. He is very athletic, has great speed and has great leaping ability. He was a specialist at blocking punts in college and can be a factor on special teams in the NFL.
Nobody has forgotten the troubles that the Bolts had all last year on special teams. Any player that can contribute on that side of the ball will be able to compete for a roster spot on this team. Former Charger Kassim Osgood has made a career out of being a special teams demon and our special teams have never been the same since he packed up and left. Maybe Mayo can be that monster on special teams for us.
Tags: Deron Mayo